iPhone/iPad Default Mail Client Setup
Our email server has downloadable profiles that will automatically setup your mail account for the default mail client on your iPhone.
---
1. On you phone go to the email account admin website (https://mail.dlct.ca) and log in with your email address and password.
---
2. Scroll down and click Email, calendars and contacts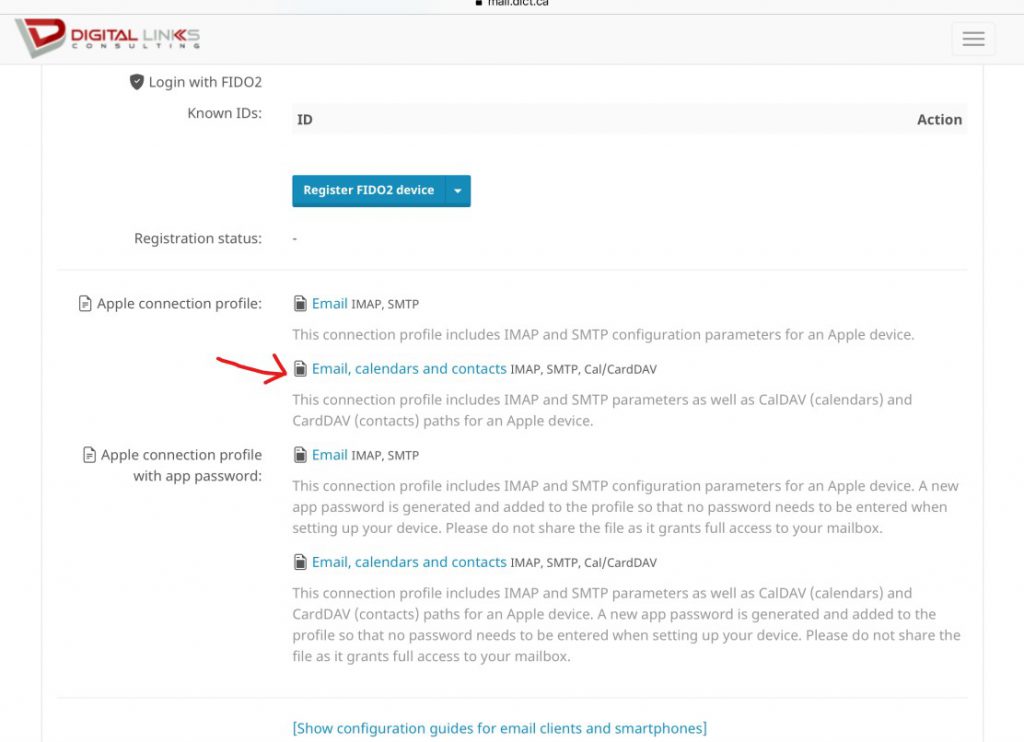 ---
3. Select Allow to download

---
4. It will confirm the profile was downloaded – click Allow

---
5. You can now close the browser and go to Settings and select "Profile Downloaded"
---
6. Select Install to install the new profile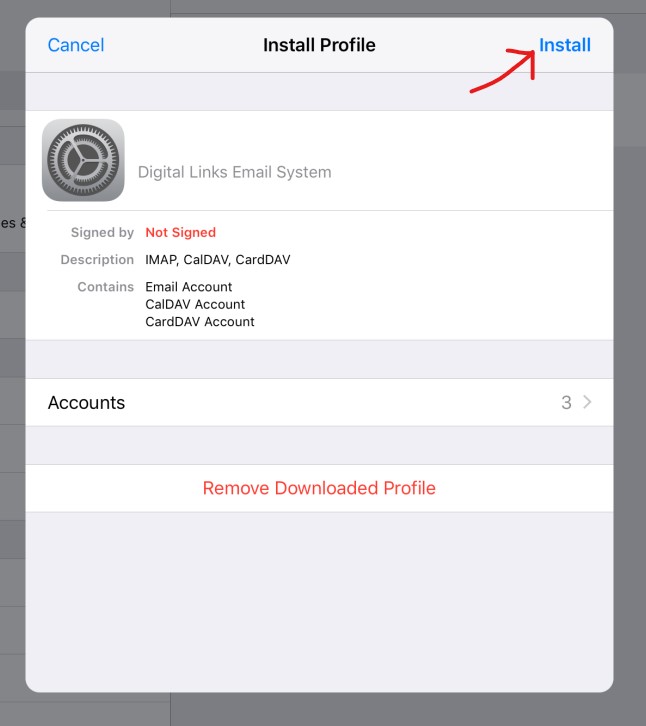 ---
7. It will give you a warning that the profile is not signed – this is not an issue. Click Install

---
8. Click Install again.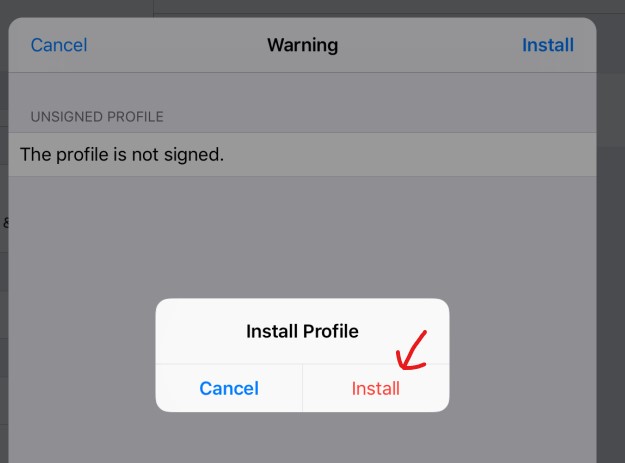 ---
8. Enter your password for Mail, Calendar (CALDAV), and Contacts (CardDAV)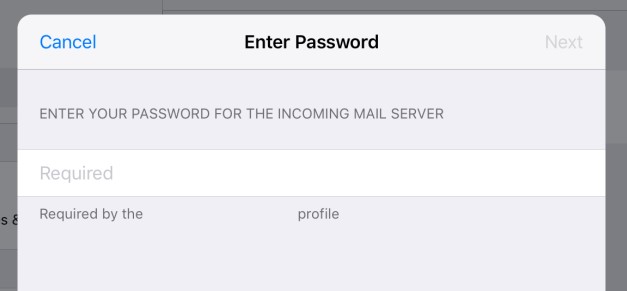 ---
9. Your email account is now installed. You can now open the default mail, contacts, and calendar apps on your devise to use your email account.